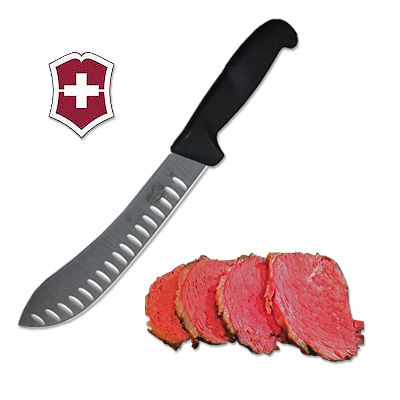 KNIFE BUTCHER 8" Blade 40533
SKU: 450-874-8
$89.99
A granton edge has hollowed out grooves on the sides of the blade. These grooves fill with the fat and juices of the product being sliced, which allows for thin, even cuts without tearing or shredding the meat.

This high carbon, stainless steel blade is hand finished at Victorinox in Switzerland by skilled craftsmen. A special tempering process is used to produce an edge that can be resharpened over and over again. This allows the knife to keep its original sharpness throughout the entire life of the blade.

The handle is ergonomically designed to minimize wrist tension. The patented Fibrox handle is NSF approved, dishwasher safe and slip resistant.