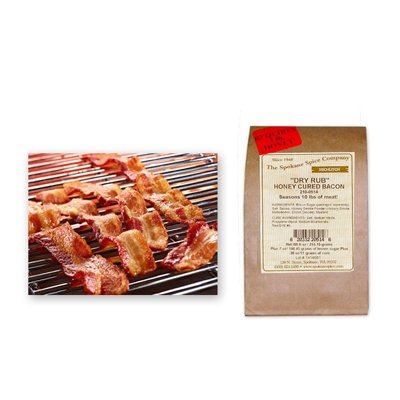 DRY RUB HONEY BACON CURE
SKU: 210-0514
$7.99
The sweetness of the honey combined with the seasoning and the salt, cures the meat and makes the finished bacon very flavorsome, a real meat lover's delight. Since this bacon is dry cured, it is quite simple to make.
One package will cure 10 pounds of bacon.
Requires 1 pound of honey, not included.
Maple or Pecan Syrup can be substituted for the honey with excellent results!
This mix makes a very good Canadian style bacon.