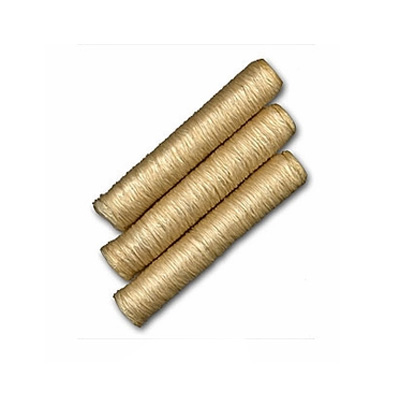 Casings Collagen 32MM Strand Clear
SKU: 120-0025
$12.99
COLLAGEN SAUSAGE CASINGS Introducing our line of tough but tender Collagen Casings for fresh and smoked sausages. Collagen Casings are an alternative to natural hog and sheep casings, especially when portion control is needed. They're ideal for breakfast links, slim jims, pepperoni, snack sticks, German, Polish, etc.

Collagen Casings are gaining in popularity among home-sausage makers. But it's important to know that Collagen Casings do not stretch like natural casings, so they must not be overfilled or they can burst while filling, and you cannot link them. The benefit to these are that no preparation is necessary and they are easier to chew. For the best results, store unused Collagen Casings in a refrigerator in an airtight container.

One strand of 32mm (15 meters) Collagen Casing will hold about 16 lbs of meat.
*Note: 32mm casings do not stretch and will need a stuffing tube with a 3/4" outlet.