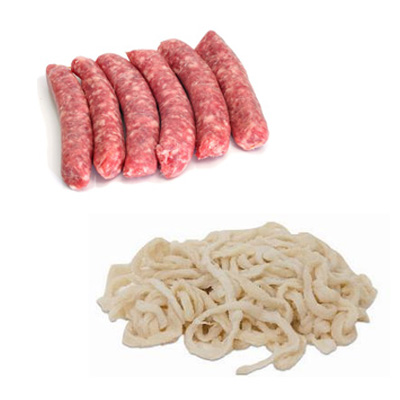 Casings Natural Sheep Consumer Pack
SKU: 125-0174
$19.99
NATURAL SHEEP CASINGS

Popular size for making breakfast sausage links, or small beef or pepperoni sticks. A Consumer Pack will process approximately 10-15 lbs. of sausage and may contain shorter ends and pieces. A full hank will process about 50 lbs. Diameter size is 20/22mm, which is about 3/4".
Note: If you are ordering a stuffing tube for the sheep casings, you need to order the tube with a 3/8" outlet; the large 3/4" tube is too big for these small casings.

Package will do approximately 10 pounds of meat.