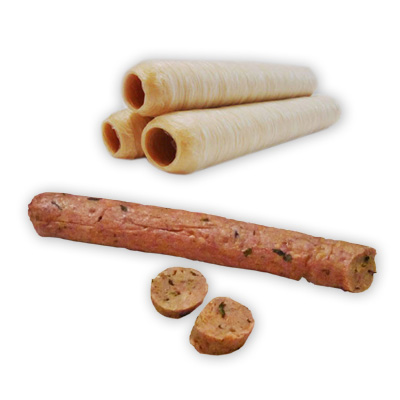 Casings Vegan 23mm
SKU: 120-0027
Brand: ICR
$9.98
Vegan Edible Sausage Casings. Made from seaweed, totally edible! These vegetable based casings are 23mm or 15/16" in diameter when stuffed and can be used to make a wide variety of tasty sausages. Suitable for both Kosher & Halal applications. These Vegan friendly casings are perfect for any small diameter fresh sausage.

One strand will stuff approximately 10 pounds of sausage.
We offer only 1 size of the vegetarian casings.