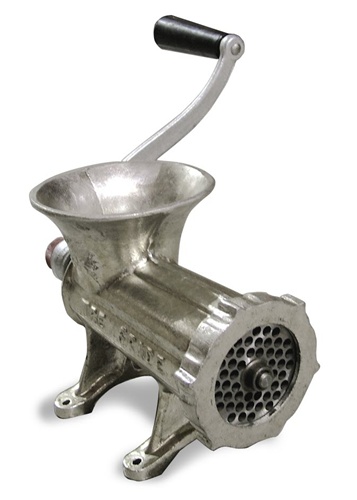 #12 Hand Meat Grinder OUT OF STOCK
SKU: 500-1012
Brand: Kitchner
This Kitchner hand meat grinder has been an effective tool since its inception in the restaurant business and at home providing a quick and efficient way to process meat that cannot be matched using conventional tools. The #12 Meat Grinder is designed with customer satisfaction in mind, making it even easier for you to make your sausage and jerky just the way you like it. Features: -1 Meat Grinder Knife, 2 meat grinder cutting plates and a sausage stuffing funnel attachment included.

Grinder-Material: Steel.
Grinds 2 lbs of ground meat per minute.
Call for Pricing!