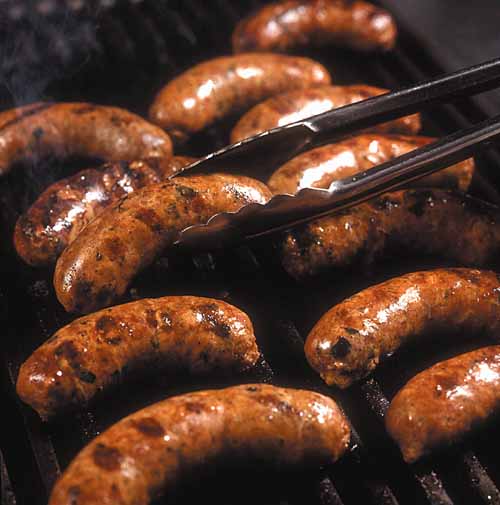 Bratwurst Seasoning for 25 lbs
SKU: 210-1061
$13.59
Can't you just hear them sizzling on the grill? Traditional Bratwurst is made from pork and veal. You can substitute beef for the veal but unless you are making it by the ton, it is not worth the compromise. This is a mild creamy sausage.
Just add this package to 25 lbs of meat, stuff and grill for delicious Bavarian style Brats!
INGREDIENTS
Whey (milk), Salt, Natural Sugar, White Pepper, Spices And Citric Acid.