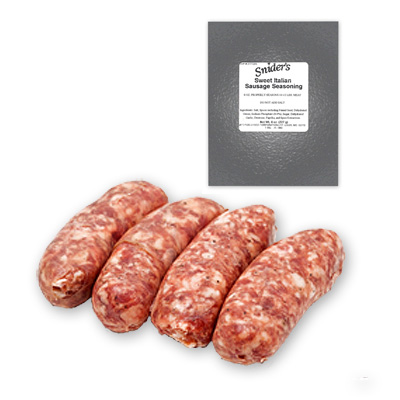 Snider's Sweet Italian Sausage Seasoning For 10 Lbs
SKU: 217-1205
$5.20
SNIDER'S SWEET ITALIAN SAUSAGE SEASONING:
one 8 ounce bag seasons 10-12 pounds of meat.

This is a classic Sweet Italian blend for sausage. This makes a pork sausage that can be added to pasta sauces or other dishes. Snider's blends are flavored with garlic and whole fennel seed.

Ingredients: Salt, Spices Including Fennel Seed, Dehydrated Onion, Sodium Phosphate (8.0%), Sugar, Dehydrated Garlic, Dextrose, Paprika And Spice Extractives.