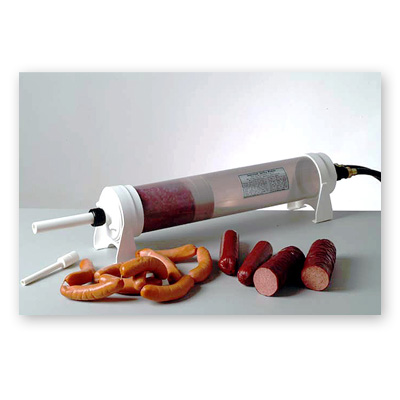 SAUSAGE STUFFER DAKOTAH WATER 10 lb
SKU: 500-0001
$176.95
EZ TO USE! -Connect a hose to water source
-Connect a hose to water outlet
-Fill chamber with meat
-Attach casing to stuffing tube
-Fill with meat and stuff

Water Power
10 lb Capacity

-Fast, economical and sanitary
-One person operation
-Operated by household water pressure
-Hamburger Jerky Adaptor available
-Included with stuffer are two stuffing tubes.
-One is 18mm (approx. 3/4", the other is 30mm (approx 1.25")

*Note: Hoses not included.