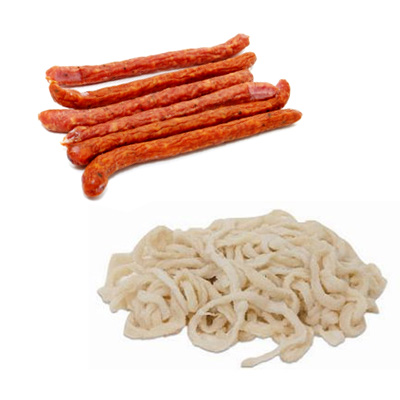 Casings Natural Sheep Full Hank
SKU: 125-0176
$36.99
INFORMATION ON STUFFING NATURAL CASINGS
Breakfast Link and Snack Stick Size. Our natural sausage casings come packed in a salt solution. Prepare them at least an hour before use. Wash casing in cold water to remove salt and check for breaks by running water through them. Keep casings in cold water mixed with a little vinegar until ready to be used.
NATURAL SHEEP CASINGS
Our Natural Sheep casings have an approximate diameter size of 20/22mm.
Use sheep casings for breakfast links and snack sticks.

Package will do approximately 50 pounds of meat.