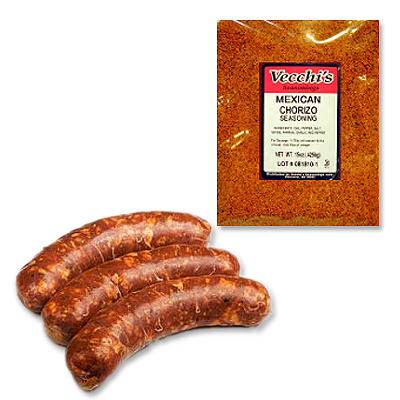 CHORIZO SEASONING VECCHI **TEMORARILY NOT AVAILABLE**
SKU: 219-1301
Brand: VECCHI
A highly seasoned sausage, coarse ground and stuffed into hog casings. For even better flavor, add a chopped fresh garlic clove and a dash of vinegar.
This package will season 20 pounds of meat.
INGREDIENTS
Chili Pepper, Salt, Spices, Paprika, Garlic And Red Pepper.
NO LONGER AVAILABLE!!!!
Call for Pricing!